Thank you for purchasing the LToyCreations Kitana Fan Blade kit! This guide will show you how to complete your assembly for your fans. Keep in mind, painting (silver) is optional.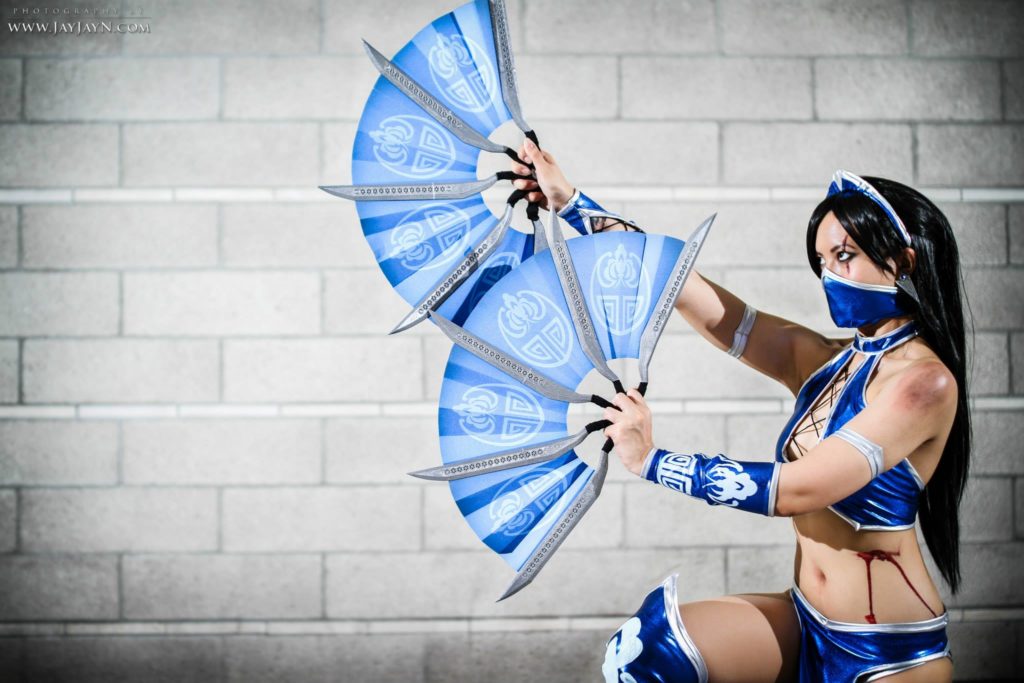 What you should have received:
Two fans (Blue)
10 sets of Left and Right side of each blade.
(If you are missing anything, please contact us at Contact@LToyCreations.com)
First, note the correct orientation of the top and bottom of the blades.
Next, note the orientation of the blade to the fan. There is a white corner which this blade will overlap in this orientation.
Before gluing, take note of the lines marked on the fan portion. This will line up as shown in the photos. You may half to peel back the double sided tape to see the marking.
Once you're ready to assemble. Peel back the double sided tape and place blade onto fan. for extra security, you may want to apply some superglue in addition.
As a final touch, if you would like to add fabric around the handle portion, it may make it more comfortable.
I hope you enjoy your Kitana Fan Blades! If you have any questions or concerns, feel free to email them to Contact@LToyCreations.com.
If you're looking to purchase this kit, you can do so on LToyCreations' Etsy Shop!